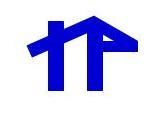 Thomas Properties
Stroud Green Road 167
London, Middlesex
N4 3PZ
Since 1999
Contact
02072812000
- or -
Email
Thomas Properties operates from offices in Stroud Green Road, Islington and was formed in 1999, originally as a provider of Emergency and Temporary Accommodation. Since then, we have branched out and supply high quality properties to both the Private sector and continue to supply housing for the public sector in the form of Emergency and Temporary Accommodation.
Services
Letting Agent - Residential
Letting Agent - Residential
Staff
Our staff are knowledgeable in all the sectors in which we work and highly approachable to ensure that all our clients feel comfortable with any query they may wish to raise.

All our staff have been in the housing sector for a number of years and will be able to answer any query you may have for them.
Memberships
The directors and a majority of the staff are have passed the London Landlord Accreditation Scheme. Further, within the Team, we are fortunate enough to have fully qualified chartered accountants, surveyors and legal representatives.
Area of Business
We supply high quality residential letting accommodation to the private market as well as providing temporary and emergency accommodation to local authorities.
Fees
The fees are very much dependent of the type of job but as a rough guide:
- Free to tenants
- Landlords on average - 7.5% of the rent payable for let only service - between 10% and 25% for let and manage service depending on the service requested.